Fixing old stuff with old stuff
[ Follow Ups ] [ Post Followup ] [ Tools Forum ] [ FAQ ]
---
Posted by Ultradog MN on May 03, 2016 at 11:20:30 [URL] [DELETE] :

I also posted this on tool talk on YT.
Any of you like fixing old things with old things?
I bought this broadcast seeder at a rummage sale a few years ago. I think I paid a couple dollars for it. The seed bag was deteriorated so it was just dust but the platform and hand crank mechanism was in good condition.
So I had this old seed or flour sack - buried in the linen closet for years. Nice soft but sturdy canvas. And I went on a shopping spree to the thrift store yesterday and spent another buck for a cloth belt.
My friend cut the bag shorter, hemmed the bottom and sewed the belt on for the shoulder strap. Then I used my narrow crown stapler with the air pressure way down and stapled the bag onto the platform. And cut off the buckle and stapled it on so it's adjustable. Interestingly enough, the bag was an exact fit for the platform.
Viola! I'm ready to put in my deer plots this weekend.
Cost of materials, including gas running around? Maybe $6.
Value of fixing the old seeder on the cheap?
Priceless.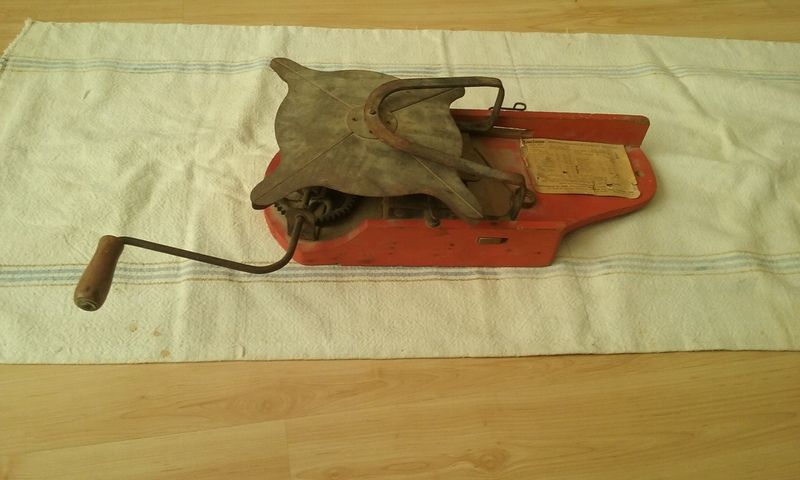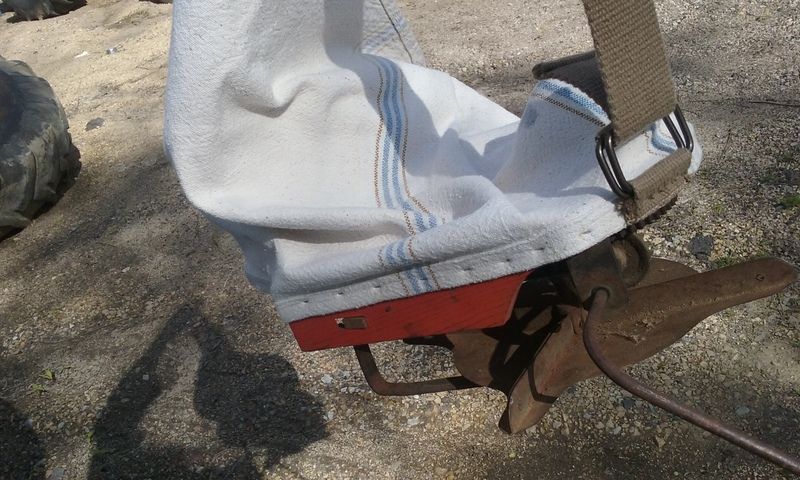 ---
Post a Followup:
---
[ Follow Ups ] [ Post Followup ] [ Tools Forum ] [ FAQ ]