Re: 2N Warhorse Projects
[ N History Forum ] [ FAQ ]
---
Posted by Stumpy(NH) on April 04, 2013 at 09:17:46 [URL] [DELETE] :

In Reply to: 2N Warhorse Projects posted by Stumpy(NH) on March 12, 2013 at 07:45:43:

Merry Christmas Fellas,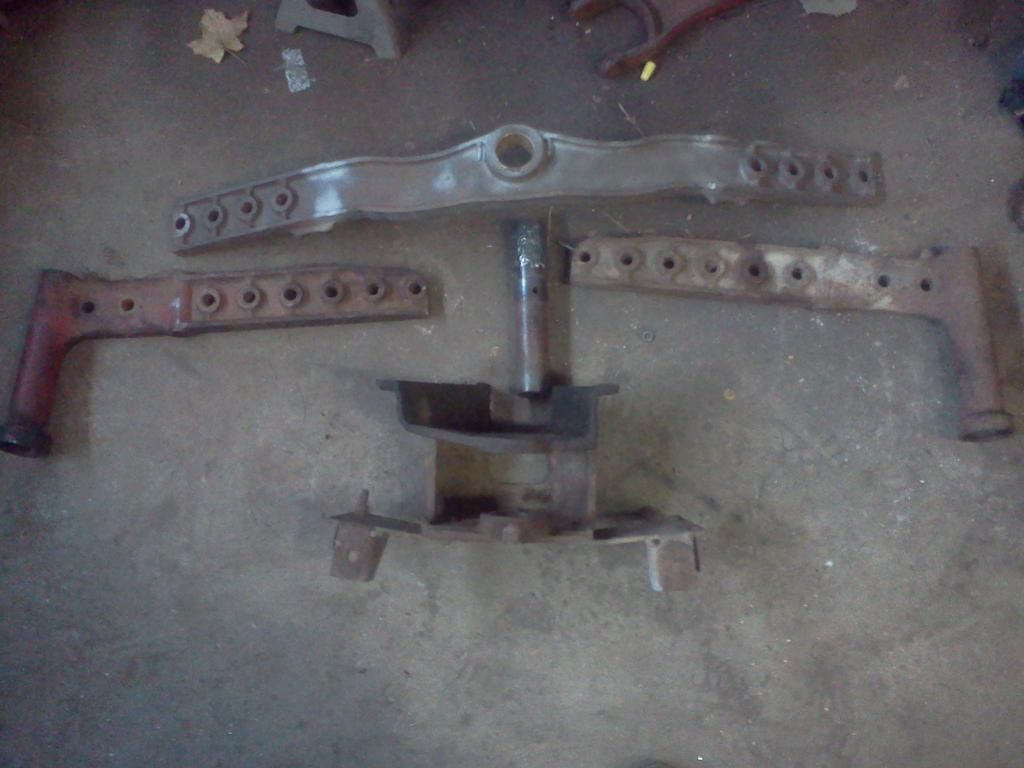 I am finally able to tinker in the garage a bit now and again. I have started back with the front end of the warhorse. The center axle needed a few cracks fixed and will be going out to the machinist's to be bored and bushed. I also built up the center axle pivot pin that is special to the warhorse 2N. That will need to be turned back to spec. Drove out the old spindle bushings and cut off the welded draw key style steering arm. The axle support will go to work with me and get straightened in the press.
Sand blast the parts and then put the front end back together! That will be a nice start.
---
Subject:

Posting not permitted in the forum archives.<1365081466">
---
[ N History Forum ] [ FAQ ]