Re: Moto Tug Videos
[ N History Forum ] [ FAQ ]
---
Posted by Tim Daley(MI) on December 08, 2009 at 12:15:56 [URL] [DELETE] :

In Reply to: Moto Tug Videos posted by wwildhorse2k on November 18, 2009 at 18:52:30:

Here's a de-classified document dated October 28, 1943 which designates the Fordson Tractor BN-25 will be supplied to the Navy and manufactured by Harry Ferguson, Inc. Does this indicate that production of the BNO's did not begin until 1943? Ferguson was the distributor of Ford Tractor and implements at the time so is that what this infers? Is there any data to indicate that 2Ns were retro-fitted to Moto-Tugs at a site other than the Rouge Plant?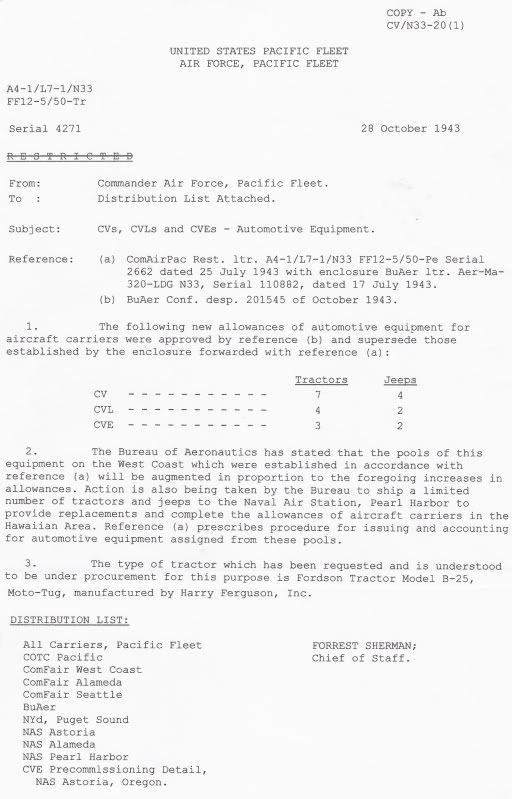 Tim Daley(MI)
---
Subject:

Posting not permitted in the forum archives.<1260292556">
---
[ N History Forum ] [ FAQ ]