My '51 8N
[ Follow Ups ] [ Post Followup ] [ N Board Forum ] [ FAQ ]
---
Posted by Nick Cripe on September 15, 2023 at 14:56:00 [URL] [DELETE] :

Howdy folks, thought I would finally start a project thread for my '51 8N.

A lot of family history with this tractor. My great grandfather Edgar Paulson bought this used in the 1960's and used it on his small farm in northern Indiana. Eventually, my grandfather Earl inherited it and used it mainly for pulling stumps and brush hogging on his 30 acres in Bristol, IN. I've got a lot of memories of him using this tractor throughout my childhood.

Fast forward to around 2016, grandpa was getting up in his years. After a medical episode, it was time for him to sell his acreage and move in with family. Fortunately, he took me seriously throughout the years when I said I wanted his tractor and gifted it to me. At the time, I didn't have a spot to keep it indoors, but had it shipped to me anyways about 60 miles away to where I was living in Fort Wayne. For many years it sat on my driveway until I needed all three garage spots.

Before I even attempted to move it, I drained all the old gas out of it, changed the rotor, cap, plug wires and plugs to hopefully guard somewhat against breakdowns in transit. The plug wires were in bad shape, cap was cracked, etc. Grandpa is a frugal man Smile Anyways, got some of basics done and got it to my house wherein I drained the hydraulic fluid from it. I can't remember grandpa every changing this stuff. It was like a thick vanilla syrup coming out.

Occasionally I would drive through the neighborhood and one year I used it to push snow around, but that was about the extent of my use of it. When I needed my driveway space, I moved it again to my buddy's place with 19 acres. It mostly sat outside for 3-4 years without much use at all. More recently, I had it moved again to a relative's garage where it can at least be in out of the weather and keep my '71 Mark III company. Back in June, we moved to Tennessee and are unfortunately renting until we can get our house built (land acquired).

At this point I am kind of in limbo with the tractor. Can't really bring it here yet due to space. I would REALLY like to see it cleaned up and completely rebuilt to show status. My dilemma is whether I should send it to a specialist and just write a check or take a piecemeal approach and do some of the restoration work myself, which I would very much enjoy. I have a slightly above average arsenal of tools, but still would be missing things that I would need for a job like this.

As you probably notice, this thing has worked hard most of its life and wasn't shown a lot of mercy unfortunately. As far as I know, the engine has never been opened up (it has moderate blow by), but starts and runs just as sweet as you like. The hydraulics are weak but do work, and I am sure most of everything is going to need some kind of attention. Bonus that this one has the Sherman combo transmission, but otherwise pretty much standard. Glad that it is a later model. Grandpa took whatever gray paint that he had lying around and went over it. Not the correct shade, but it probably helped preserve the metal some too.

Open to any suggestions on what you think I should do with it. I definitely will not sell it. It will either sit and look ugly or sit and look pretty and operate very well.

Would like to get the correct Firestone tires put back on it after restoration, but not sure they are even available anymore.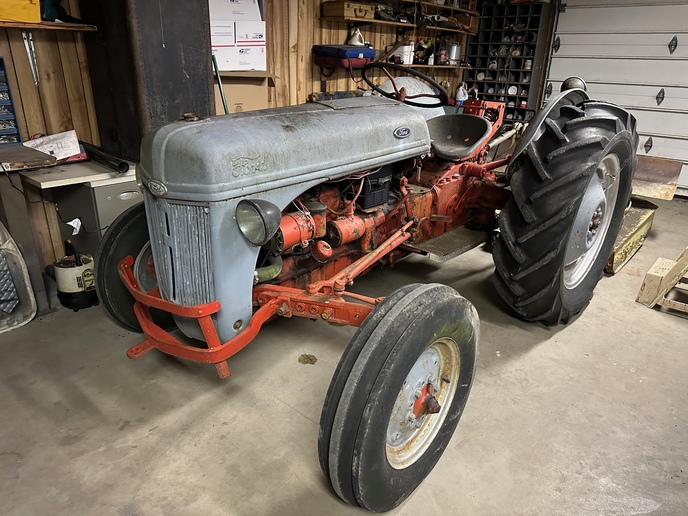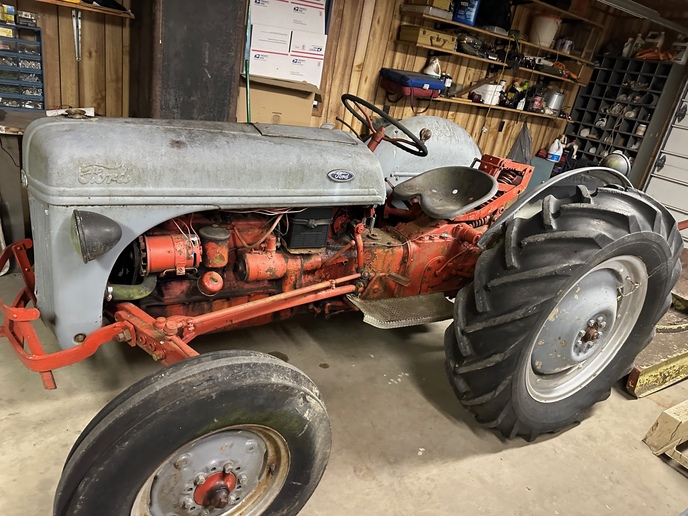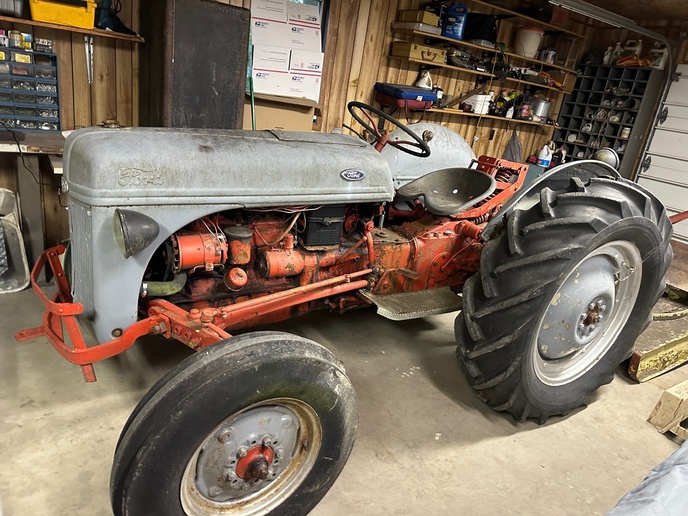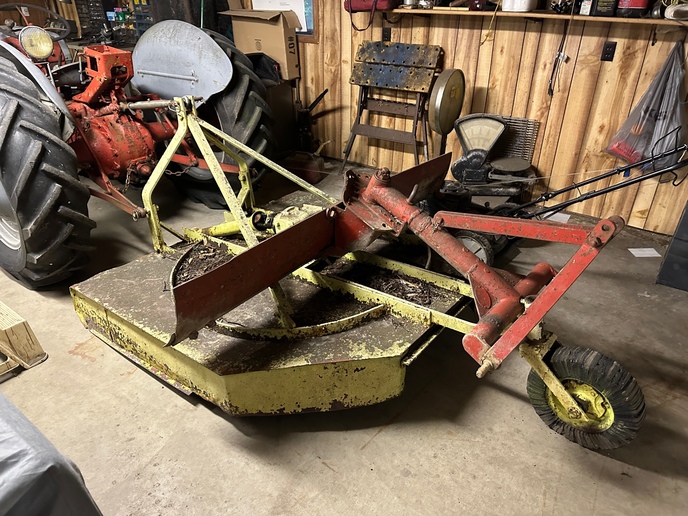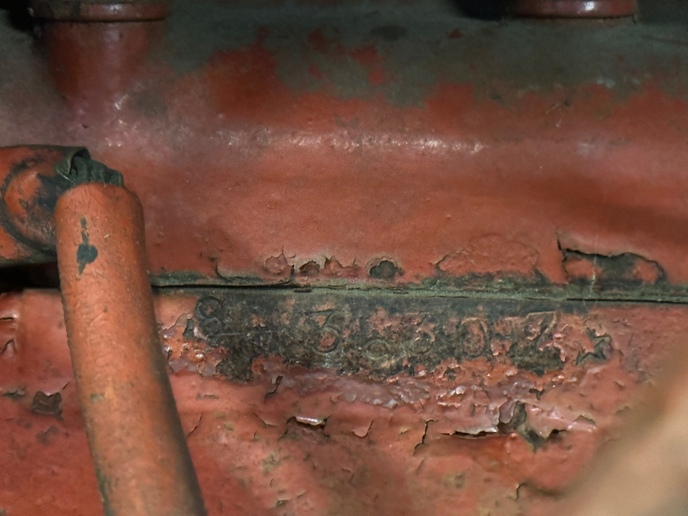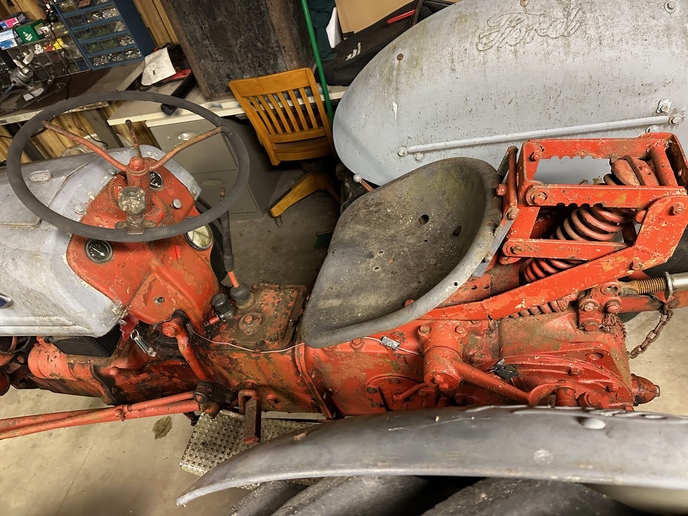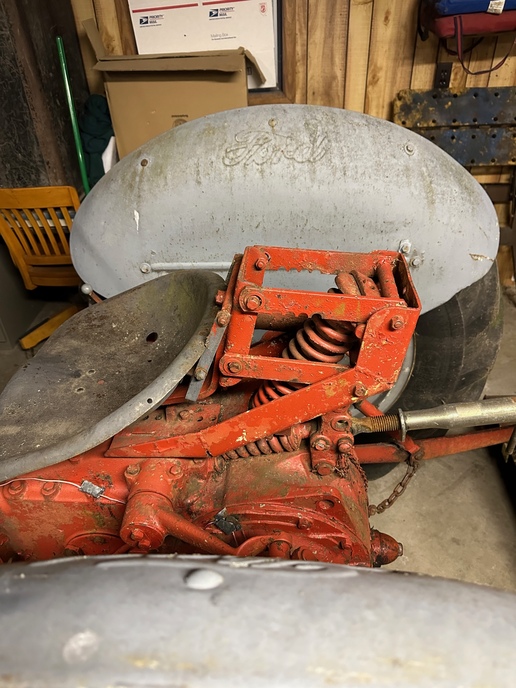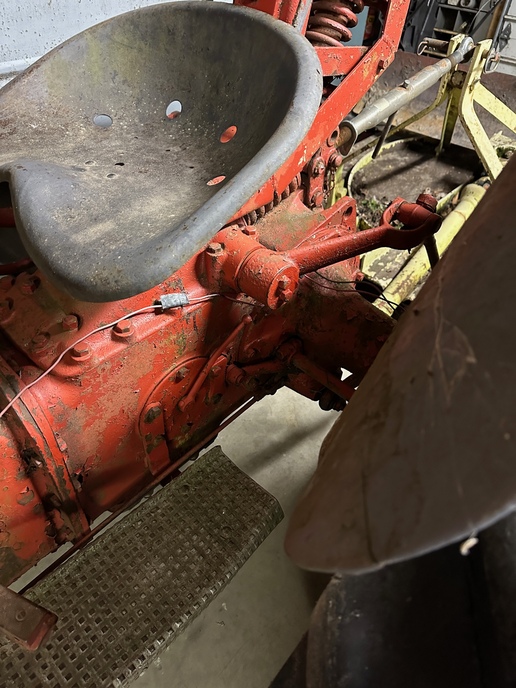 ---
Post a Followup:
---
[ Follow Ups ] [ Post Followup ] [ N Board Forum ] [ FAQ ]