Re: Wagner WM3 front mounting bracket for 8N
[ Implements Forum ] [ FAQ ]
---
Posted by Wayneinmaine on January 16, 2010 at 07:17:57 [URL] [DELETE] :

In Reply to: Wagner WM3 front mounting bracket for 8N posted by Ken on November 23, 2009 at 20:05:36:

Here it is! I traced the bracket on butcher paper so can mail it to you if you'd like. I think the only absolutely critical dimensions are the overall width of the part where it has to fit between the tabs on the front of the tractor, and the bolt holes. My bolt holes were keyholed somewhat because of use and there were extra holes in mine that I didn't trace out. All 5 top holes are 9/16 by my piece, and the three bottom ones are 3/4 inch. I have included pictures, and pictures of my drawing. I did not try to reference the exact locations of the bolt holes in the drawing because I didn't have a good place to start the measurements from. I would have started from an end, but the slightest mistake in bending would move all the holes. Better to bend the metal first, and then lay the paper out on it and trace out the holes. I would use 1/4 steel, This measured between 3/16 and 1/4 inch but because the edges were pretty beat up I couldn't get a precise measurement. My piece is not more than 1/4 inch thick.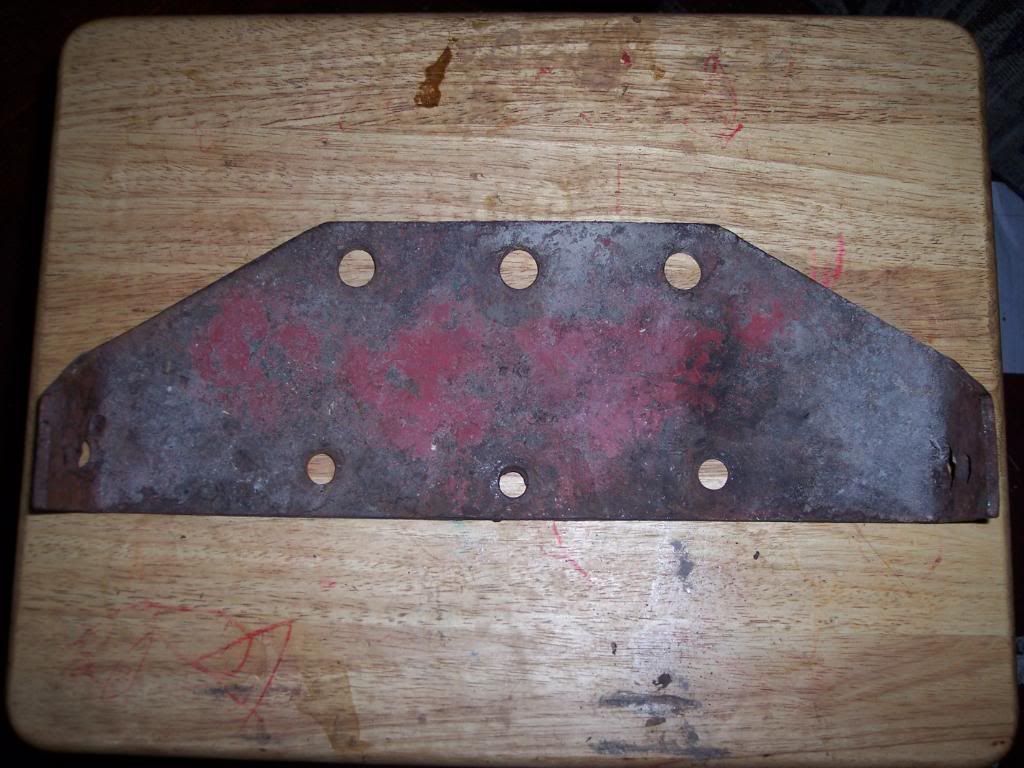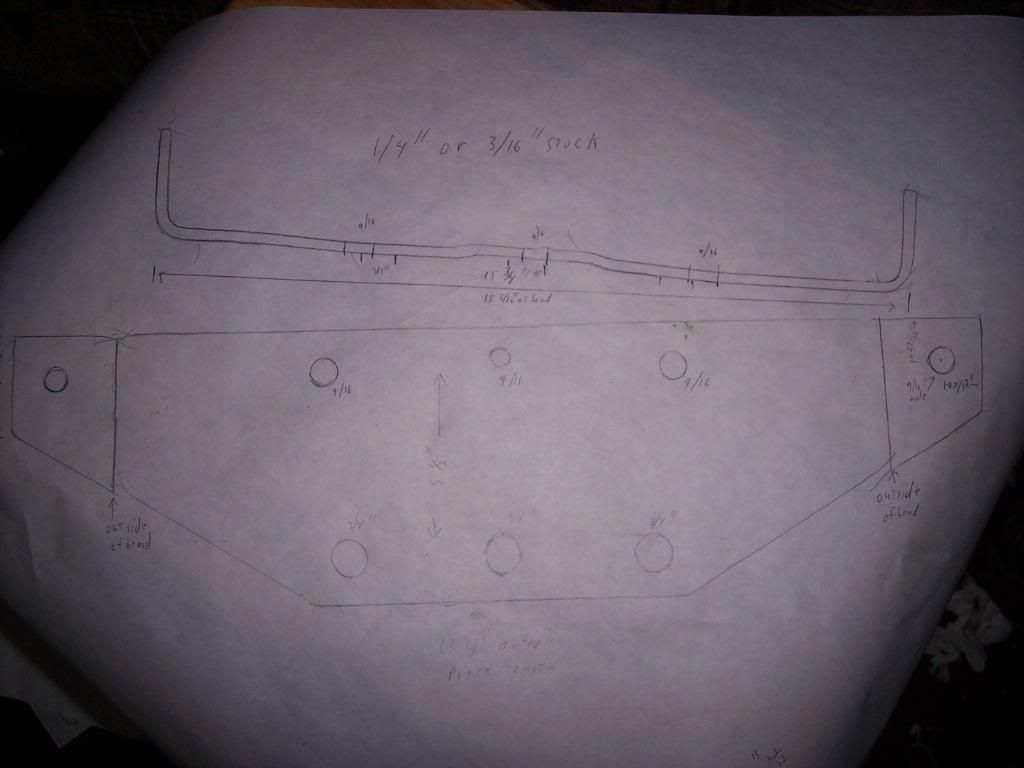 ---
Subject:

Posting not permitted in the forum archives.<1263644277">
---
[ Implements Forum ] [ FAQ ]