Re: HAPPY 4TH
[ Follow Ups ] [ Post Followup ] [ Off Topics Forum ] [ FAQ ]
---
Posted by John in Mich on July 04, 2018 at 17:34:05 [URL] [DELETE] :

In Reply to: HAPPY 4TH posted by Larry on July 04, 2018 at 10:38:06: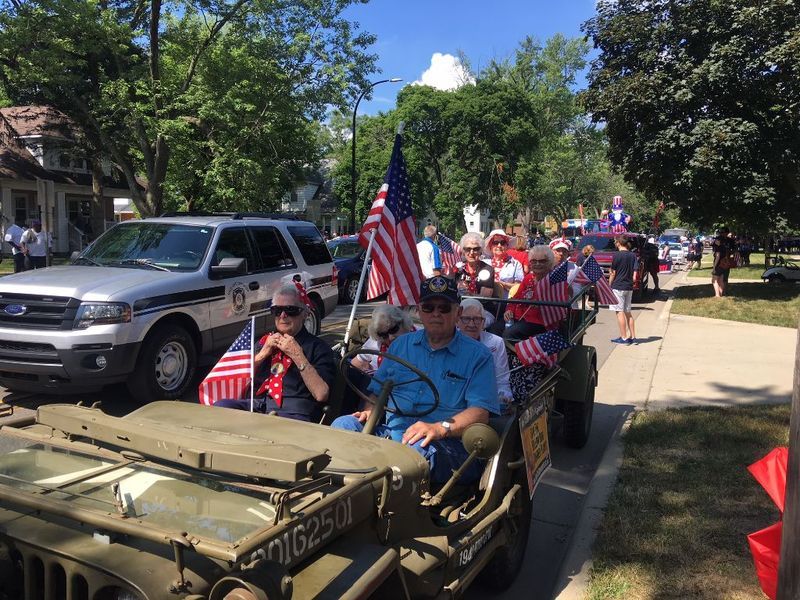 Parade today in Ypsilanti, home of the Ford Willow Run B-24 Liberator bomber. I drove my son's 1942 Ford GPW and trailer carrying 7 "Original Rosies". These ladies worked on the bombers. My oldest passenger, just over my right sholder, is 99.
---
Post a Followup:
---
[ Follow Ups ] [ Post Followup ] [ Off Topics Forum ] [ FAQ ]