My Fairbanks Moriss engine
[ Follow Ups ] [ Post Followup ] [ Off Topics Forum ] [ FAQ ]
---
Posted by Dave Smith on February 09, 2018 at 14:13:36 [URL] [DELETE] :

I have had this engine for a few years and thought I would pretty it up.
It runs good but could use new rings.
I fabricated the cart from miscellaneous parts etc. that I had.
The front (small) wheels I dug up out of the ground behind the barn.
The large wheels I bought from the Amish.
The drill motor is a electric starter I made up for it.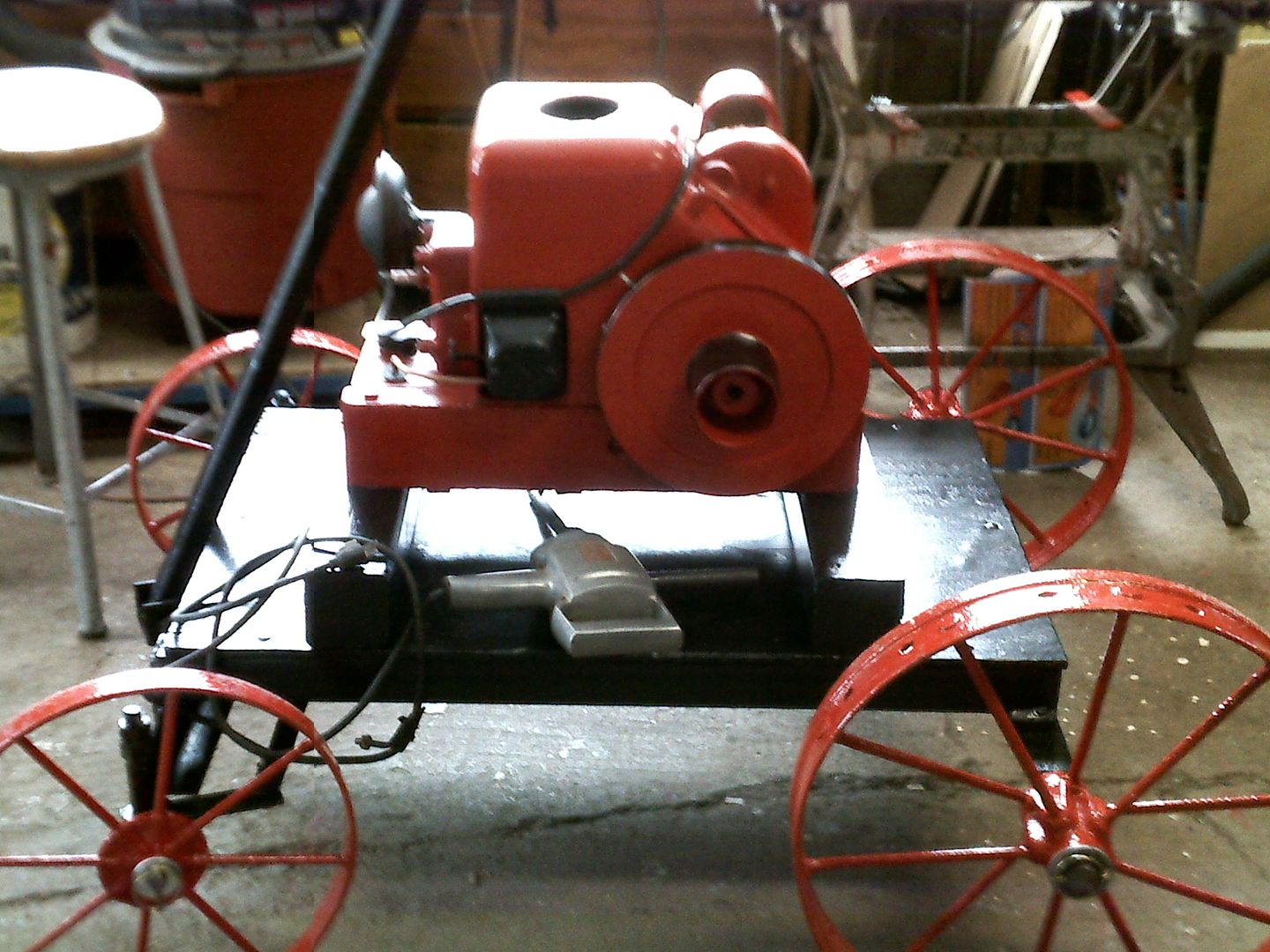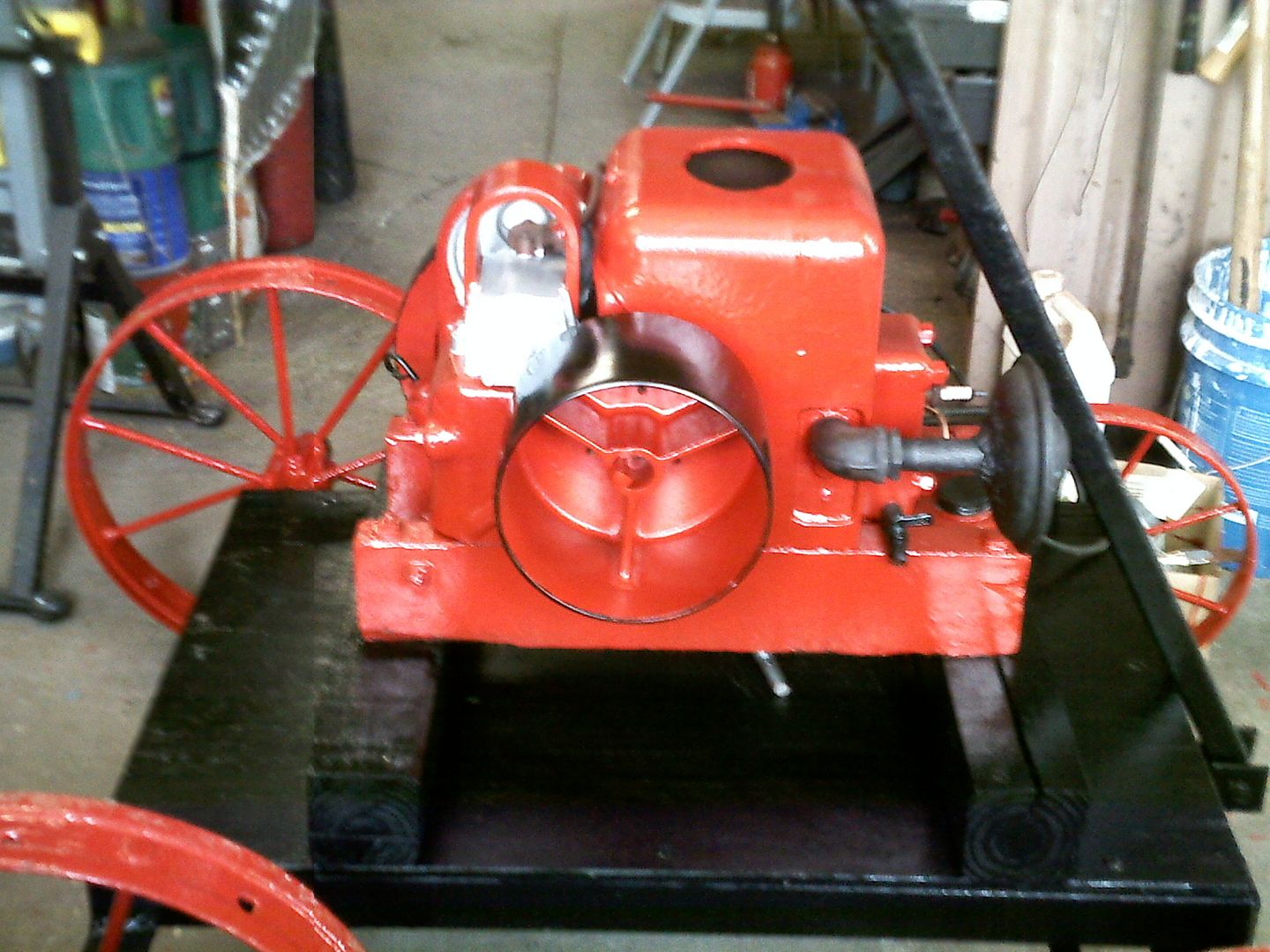 ---
Post a Followup:
---
[ Follow Ups ] [ Post Followup ] [ Off Topics Forum ] [ FAQ ]