Re: CM Hall lens clips
[ N Board Forum ] [ FAQ ]
---
Posted by Jim.UT on March 17, 2012 at 19:30:01 [URL] [DELETE] :

In Reply to: CM Hall lens clips posted by Steve Dabrowski on March 16, 2012 at 12:47:30: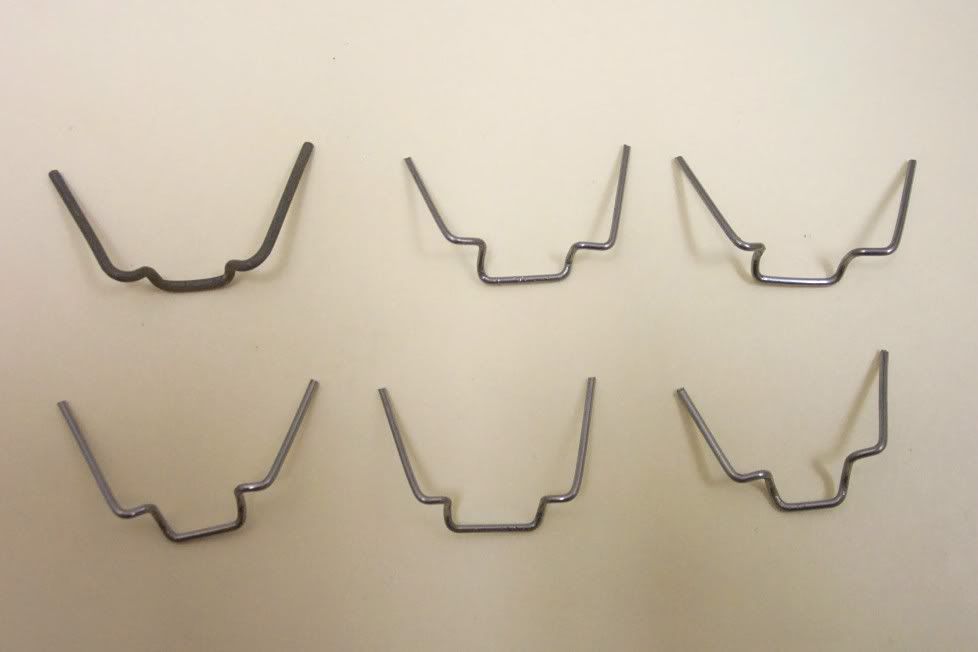 I once made some clips out of piano wire. The clip in the upper left in the photo is an original which I used as a pattern to make the other crude duplicates. What they lack in appearance they make up for in function. They work great! And no one can see them once installed.
I start with a 9" long piece of wire and start bending from the middle, trying to make each side of the clip shaped the same as the other in an effort to get it as symmetrical as possible (yeah, right....chuckle). Then I install the clip before cutting the legs to the needed length.
Another tip I once heard is to check motorcycle shops, especially those that cater to vintage classic makes & models. I guess some British makes (Triumph? Can't remember for sure) used the same system on their headlights.
---
Subject: :

Posting not permitted in the forum archives.<1332030601">
---
[ N Board Forum ] [ FAQ ]