Re: Torque Guides
[ Follow Ups ] [ Post Followup ] [ N Board Forum ] [ FAQ ]
---
Posted by TheOldHokie on March 18, 2021 at 09:58:17 [URL] [DELETE] :

In Reply to: Re: Torque Guides posted by Jock (OR) on March 17, 2021 at 21:10:59:

The engineering formulas for torque to tension calculations contain a friction coefficient term called the "K-factor". The lower the K-factor the more tension produced for the same applied torque. In practice there is a wide variation in the predicted versus actual tensions produced for any given fastener and thread condition. In general the lower the K-factor the more reliable the torque to tension calculations become. Here is a table showing how various thread conditions affect K-factor and the "scatter envelope" of the resulting values. As you can see Loctitie generally reduces the K-factor resulting in more reliable tension results. Data and claims courtesy of Henkel.

TOH

PS> Any fastener torque chart that does not specify thread conditions used in the calculations is not worth the time it takes to read it.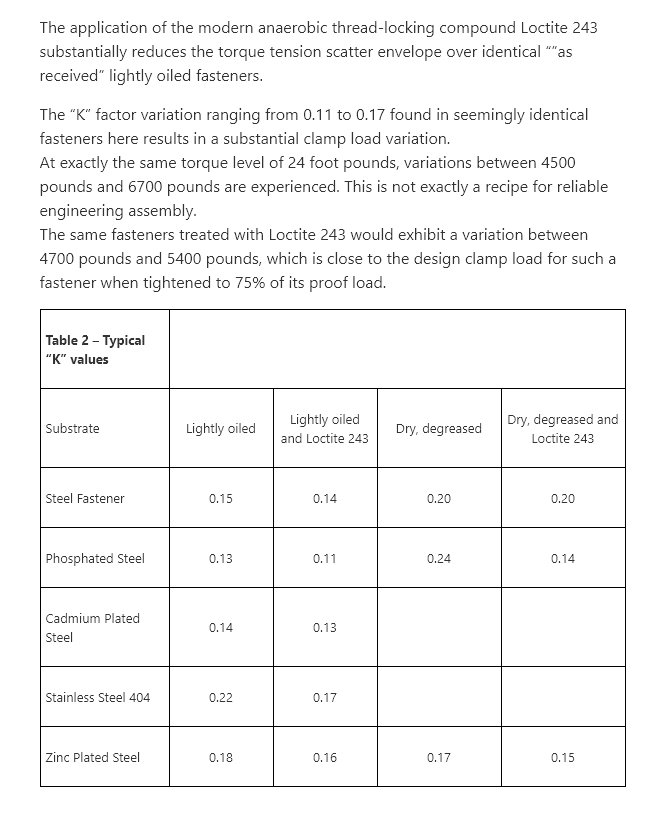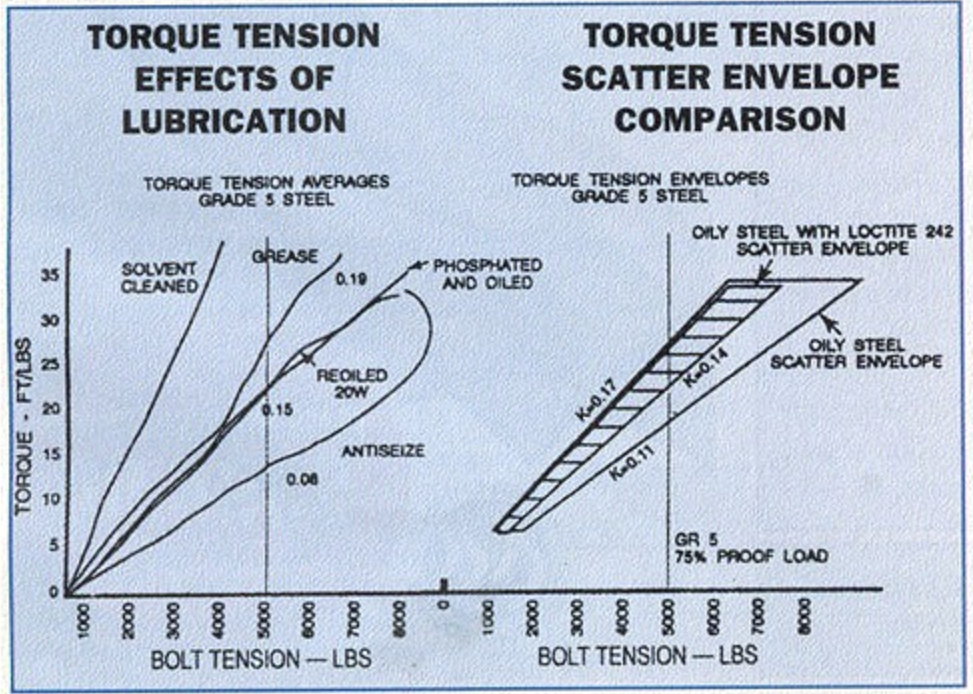 ---
Post a Followup:
---
[ Follow Ups ] [ Post Followup ] [ N Board Forum ] [ FAQ ]