Tractor Question
[ Follow Ups ] [ Post Followup ] [ N Board Forum ] [ FAQ ]
---
Posted by Ken PIper on May 02, 2020 at 18:44:55 [URL] [DELETE] :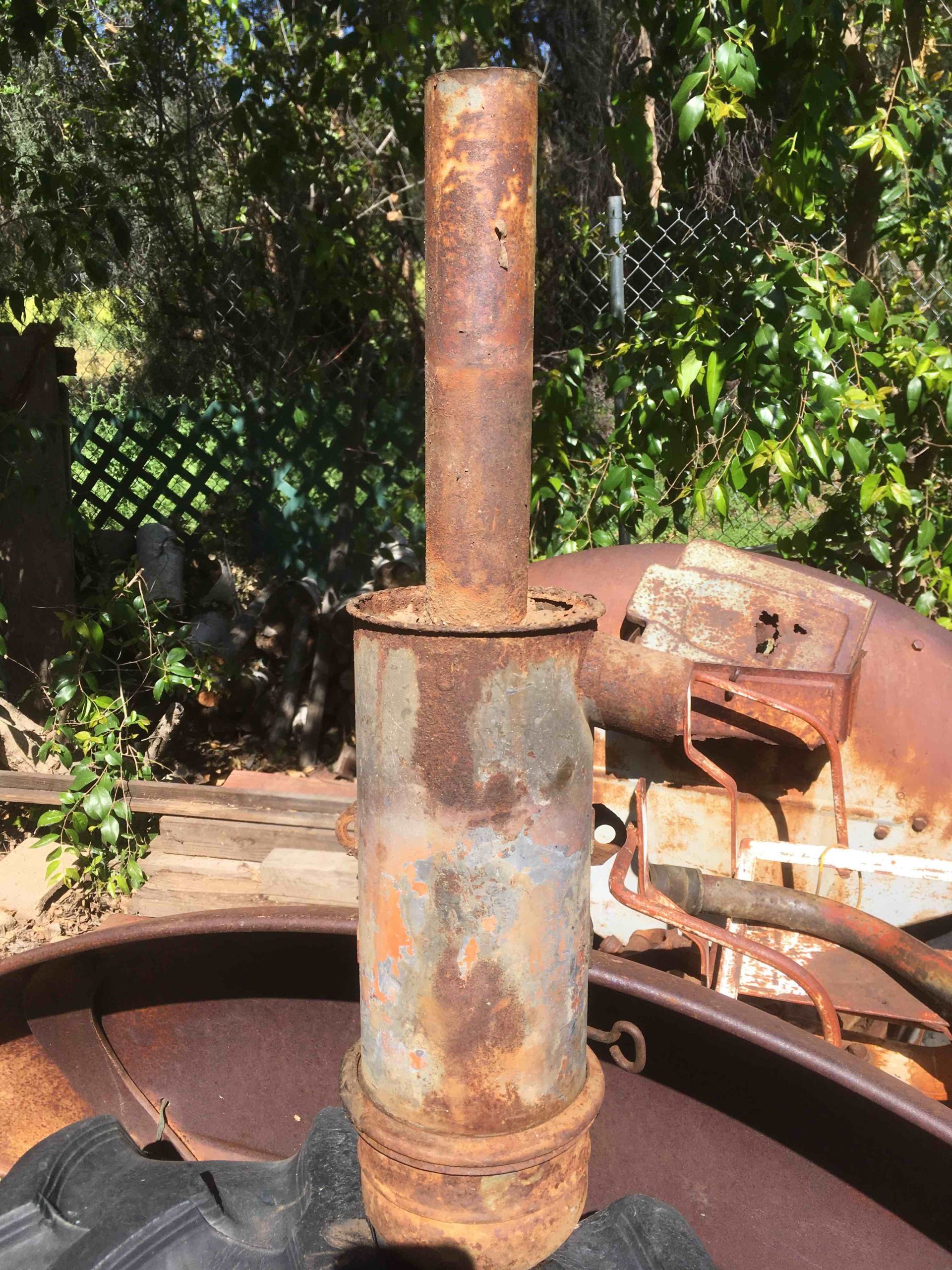 I have an early 1942 9N tractor that was previously owned by my mom's uncle, who was a mechanic as well as a farmer. In the 1970's he overhauled the tractor and replaced the original air cleaner with a non-standard one that had an input tube out the top (he cut a hole in the hood). It is missing the cap, so it filled with rainwater and is now rusted out and filled with crud. Attached are 2 photos. The main body is 13 inches tall, and the mounting hole spacing is 5 1/2 inches. Does anybody know what tractor this was for or where to get a replacement for it?
I hope these picture links work. If not, anyone who thinks they might know, please email me directly at kap10piper@gmail.com. Thanks.
Ken
---
Post a Followup:
---
[ Follow Ups ] [ Post Followup ] [ N Board Forum ] [ FAQ ]