Re: 1951 8N-C radius rods
[ Follow Ups ] [ Post Followup ] [ N Board Forum ] [ FAQ ]
---
Posted by Ultradog MN on May 26, 2019 at 04:55:51 [URL] [DELETE] :

In Reply to: 1951 8N-C radius rods posted by Chris Zuhn on May 25, 2019 at 23:50:22:

Did you folks know that the radius rod from a 3000 will fit on an 8N?
I discovered that a few years ago. The 3000 ones are the same size but much beefier.
They won't fit on a 9/2N as those attach in the front differently than an 8N and they must be from an early 3000 as those attach in front like an 8N.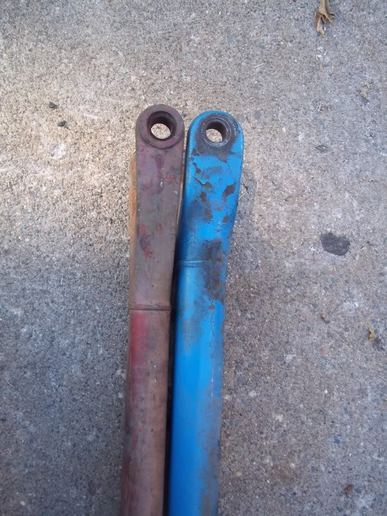 ---
Post a Followup:
---
[ Follow Ups ] [ Post Followup ] [ N Board Forum ] [ FAQ ]