Re: Hydraulic Fluid Sources and Type
[ Follow Ups ] [ Post Followup ] [ N Board Forum ] [ FAQ ]
---
Posted by Kimberly on March 11, 2019 at 12:13:17 [URL] [DELETE] :

In Reply to: Re: Hydraulic Fluid Sources and Type posted by TheOldHokie on March 11, 2019 at 11:15:44: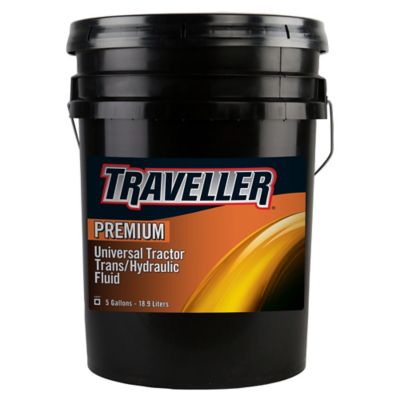 OK, at TSC is this product:
Specification Description
Pour Point: -44 deg. F
Shop By: Bulk Discount
Flash Point: 435 deg. F
Product Type: Hydraulic & Transmission Fluid
Brand: Traveller
ISO Viscosity Grade: 46
Manufacturer Part Number 590901
I was looking at the ISO Viscosity Grade but that may not mean what I thought it meant; and I was comparing that to 90W gear oil.
---
Post a Followup:
---
[ Follow Ups ] [ Post Followup ] [ N Board Forum ] [ FAQ ]