Re: Vane type Hydraulic Pump Kit for Ford NAA
[ Follow Ups ] [ Post Followup ] [ N Board Forum ] [ FAQ ]
---
Posted by TheOldHokie on February 26, 2019 at 13:29:33 [URL] [DELETE] :

In Reply to: Re: Vane type Hydraulic Pump Kit for Ford NAA posted by Steve Diehl on February 26, 2019 at 12:17:25:

IIRC = If I Recall Correctly

And I did not - it has been a while and I forgot about the manifold bolted to the bottom - another 4 bolts. You need to remove the pump from the tractor and take it to the work bench for disassembly. A bench vise is helpful. Here are some pictures I just took.
The top picture is the pump as removed from the tractor.
Next is the pump after removing the manifold on the bottom of teh pump. Two paper gaskets I had forgotten.
Next is the pump in the vise back end up
Last is the pump after removing the four cap screws and separating the sections. The vane and rotor is still on the splined input shaft and lifts right off. Above that is the rotor end plate on the left, spring thingy in the middle, and the body is in the right. The HyTrol valve assembly is just above the body.
You probably can't see it in the picture but there is a lot of wear on the face of the rotor end plate where the vanes run. That might cause bypassing problems after a rebuild.
Took me less than 5 minutes to break it down. Assembly is just the oppositie of diasassembly - drop in the new rotor, vanes and housing with new o-rings, place the end plate on the back of the rotor, and button it back up with a new o-ring. Botl the manifold back on the bottom and ready to go back on the tractor.
TOH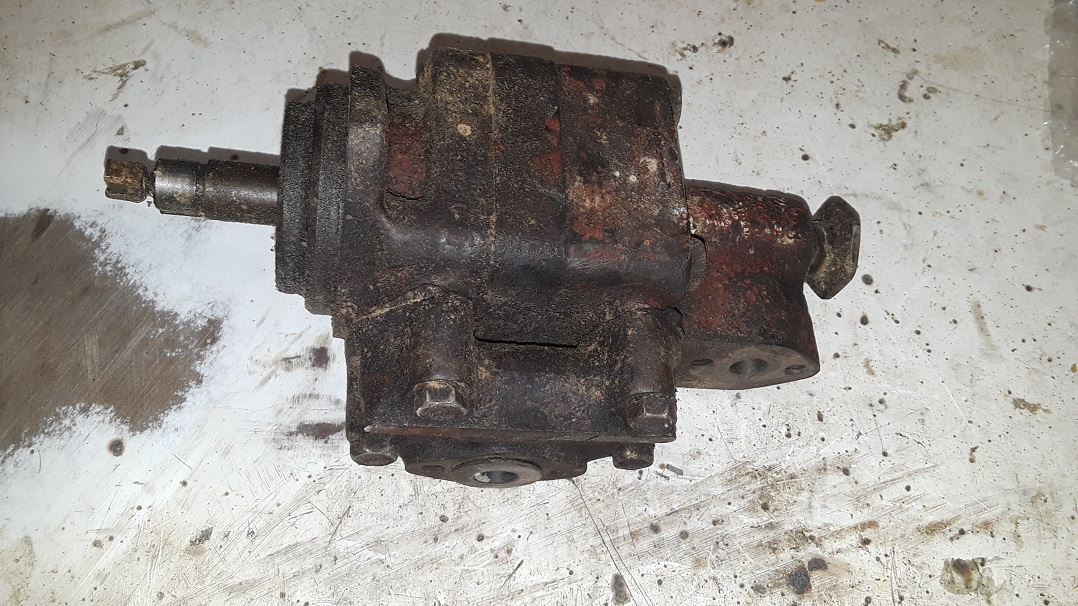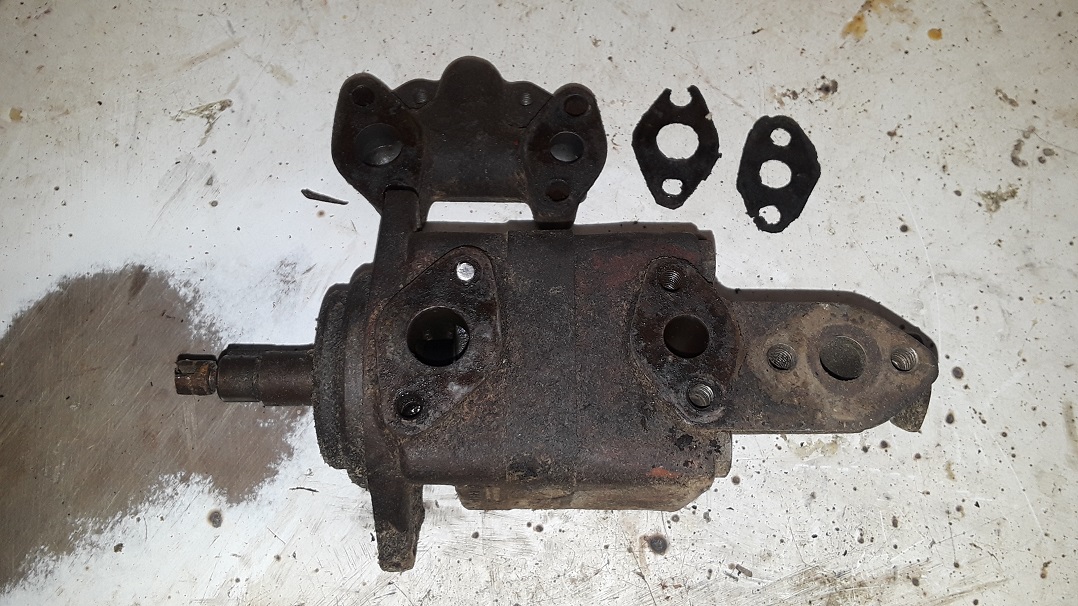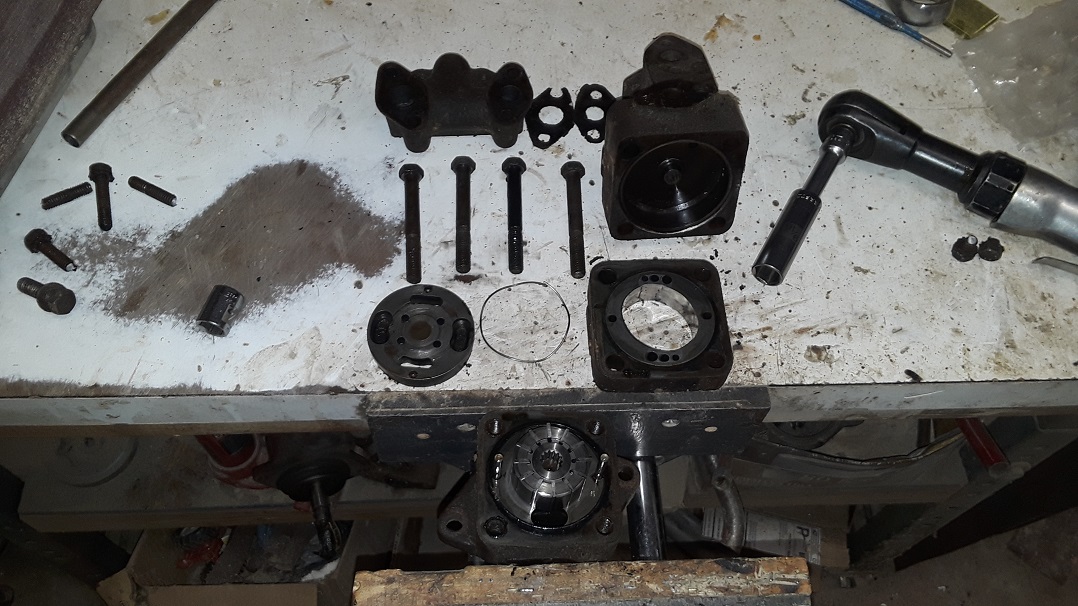 ---
Post a Followup:
---
[ Follow Ups ] [ Post Followup ] [ N Board Forum ] [ FAQ ]