My live hydraulics
[ Follow Ups ] [ Post Followup ] [ N Board Forum ] [ FAQ ]
---
Posted by dave#1 on January 17, 2019 at 10:40:56 [URL] [DELETE] :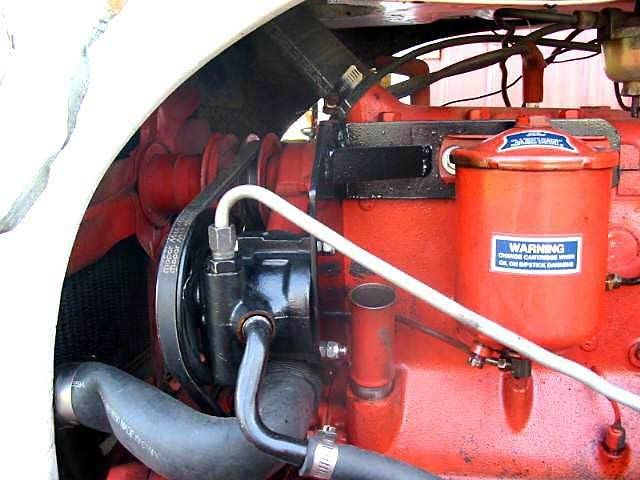 I got a email asking about my home made live hydraulics 0n my early 1950 8n.
I used a automotive power steering pump, It's a Saginaw pump used on most GM cars and some Chrysler cars, I used the style that has a remote reservoir, The biggest problem with using this pump 99% use a serpentine belt and the pulley is pressed on so it's hard to find a V belt pulley, I ended up finding a v belt pulley off a 90's Dodge Shadow with a 2.2 engine, I then had to make a pressure line that would fit the power steering pump and the test port on the bottom of the tractor hydraulic pump then I replaced the 1/2" drain plug with a 1/2" street elbow with a 1/2" barb and ran the return line from the pump to the tractor.
It works great but wouldn't recommend doing it this way.
I believe fellows like TheOldHokie and others know more about adding live hydraulic to our N tractors .
HTH
later,dave
---
Post a Followup:
---
[ Follow Ups ] [ Post Followup ] [ N Board Forum ] [ FAQ ]