ARCHIVED INFO
[ Follow Ups ] [ Post Followup ] [ N Board Forum ] [ FAQ ]
---
Posted by Tim Daley(MI) on December 30, 2018 at 05:49:40 [URL] [DELETE] :

In Reply to: 1952 8N s/n 499985 6 volt Rotor & Cap posted by Charles E. Carroll on December 27, 2018 at 18:30:57:

You can usually find some good answers by searching the archives for old posts as most every topic on these old Fords has been discussed before. SEE LINK below for one regarding the same issue you are having. Also, here's a diagram from an old post from JMOR as well. Just so you know in the future, Case/New Holland does not have any better parts and as you said, you paid double for them. CNH sells the same stuff as everybody else, usually made in Cheena. FORD TRACTOR has been gone since the early 1990's. Dennis Carpenter reproduces a lot of the original parts for these old tractors, is the only one licensed by Ford to do so, but parts like this are still secured from aftermarket suppliers as well. All the NAPA parts are made in the USA or MEXICO.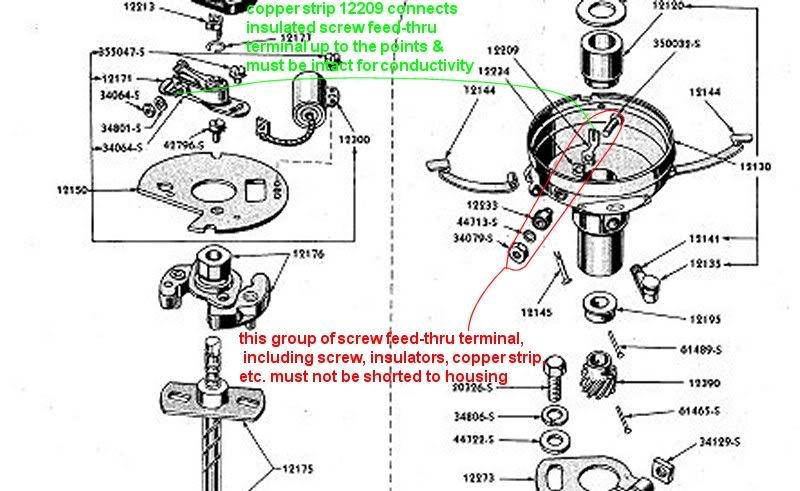 -Diagram courtesy of JMOR

Tim Daley(MI)
---
Post a Followup:
---
[ Follow Ups ] [ Post Followup ] [ N Board Forum ] [ FAQ ]