My first tractor (8n)
[ Follow Ups ] [ Post Followup ] [ N Board Forum ] [ FAQ ]
---
Posted by Jeff on June 24, 2018 at 00:49:59 [URL] [DELETE] :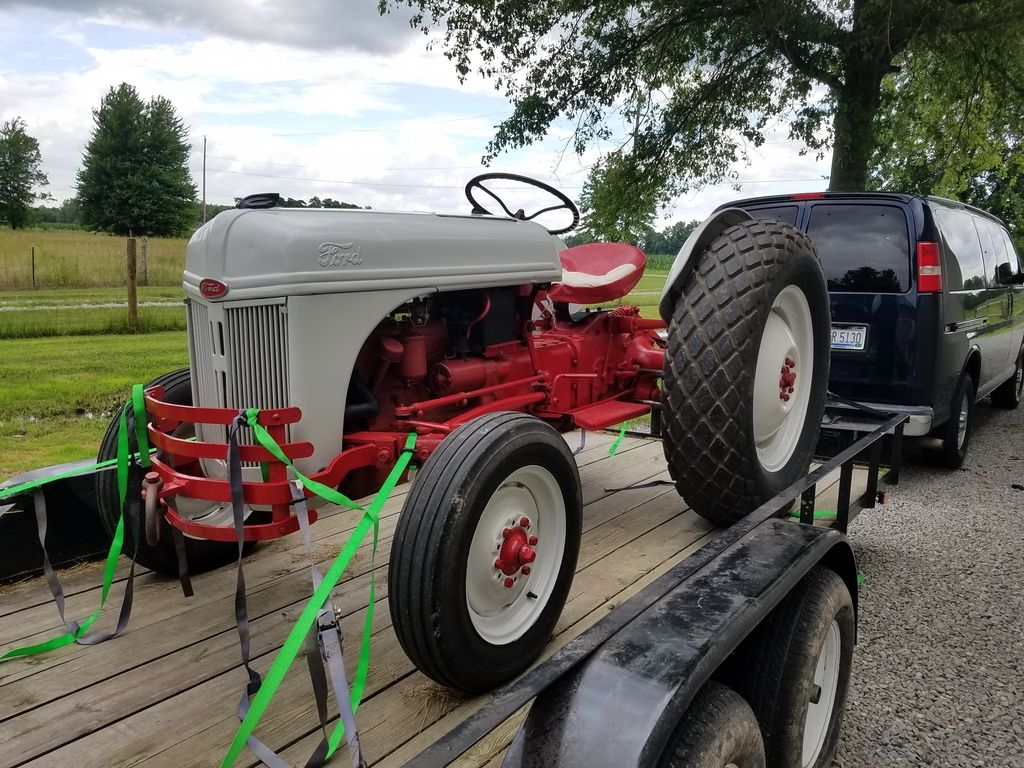 Hello all,
Just acquired a '48 8N from my dad who got it from his dad. I'm planning on using it on my small horse farm.
It's in good condition, starts right up, runs good, but has a few issues I have questions about. First up, it sounds like the engine misses at all RPMs and under load. My dad said it's done that as far as he can remember but it has always ran good enough without any noticable loss in power. If you hold the choke out a little it doesn't do it as much. I suspect something in the distributor is amiss. Points maybe? It doesn't have muffler. Can there lack of back pressure cause issues?
The other issue is the left brake sometimes stays down after being pressed. Brake doesn't seem to be applied though. I'm guessing a weak return spring if there is such a thing.
Last thing for now, and this may be normal, but is the clutch supposed to be so darn hard to press? I just drove it around a bit to get used to it and that little bit gave my left leg a workout!
The engine was professionally rebuilt in 1999, but I'm not sure what all they did. It hasn't been used much since then. Carb has been rebuilt twice.Anyway, thanks for any help. Any newbie advice, tips and tricks, or maintenance tips to get it ready for work again would be great!
---
Post a Followup:
---
[ Follow Ups ] [ Post Followup ] [ N Board Forum ] [ FAQ ]