Re: Jubilee Hydraulics
[ Follow Ups ] [ Post Followup ] [ N Board Forum ] [ FAQ ]
---
Posted by TheOldHokie on November 14, 2017 at 18:23:00 [URL] [DELETE] :

In Reply to: Re: Jubilee Hydraulics posted by Ozlander on November 14, 2017 at 16:29:54:

For someone that knows absolutely nothing about the conversion you are quite sure of yourself. Parts availability and servicability long after I am gone was a primary design goal. It can be serviced just as easily as an OEM piston pump - probably easier than rebuilding the OEM pump and certainly for less $$$$. All wear parts in the pump drive can be replaced with off the shelf items for under $50. If you wanted to replace the pump itself with a brand new one while you are at it cost would still be under $150.

Needle bearing - B-168 (slightly longer version of Ford piston pump bearing)
Inner race : IR-121616
Double row angular contact ball bearing: 5205-2RS
Pump - SAE-A .55 CID gear pump

This configuration will last every bit as long as the OEM configuration if not longer. Put your order in now for delivery around Ground Hog day....

TOH

PS> Newest wrinkle - customer wants to use it to replace a worn out, non-rebuildable, OEM piston pump with worn out non-rebuildable live PTO auxiliary pump. Slightly larger displacement pump with a secondary priority flow coming soon.....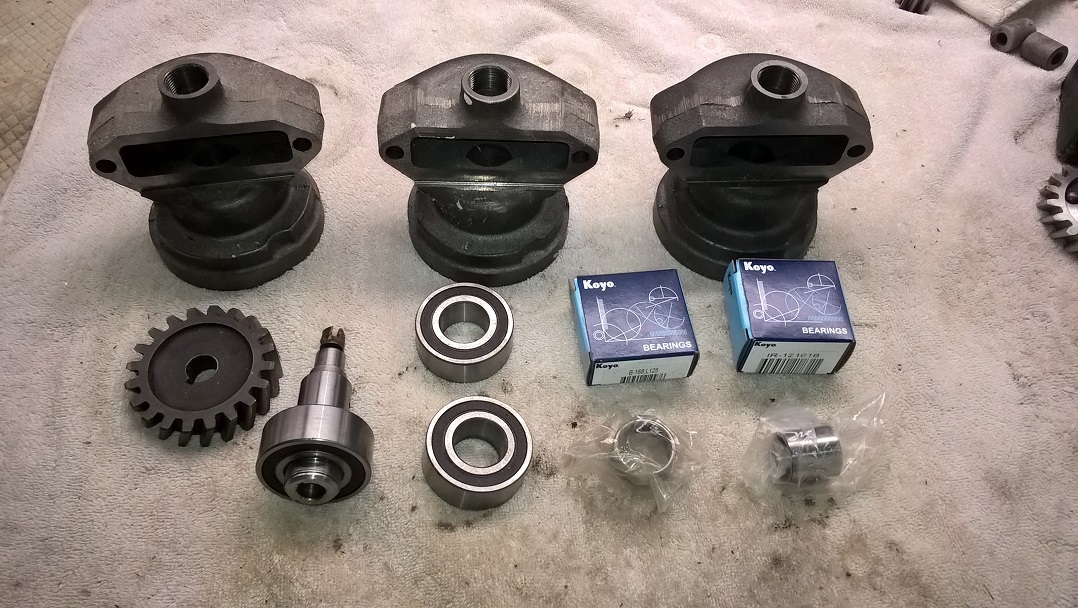 ---
Post a Followup:
---
[ Follow Ups ] [ Post Followup ] [ N Board Forum ] [ FAQ ]