Re: 1939 Ford 9N Tractor
[ Follow Ups ] [ Post Followup ] [ N Board Forum ] [ FAQ ]
---
Posted by Jim Mortensen on May 16, 2017 at 20:30:58 [URL] [DELETE] :

In Reply to: Re: 1939 Ford 9N Tractor posted by HCooke on May 16, 2017 at 18:24:09: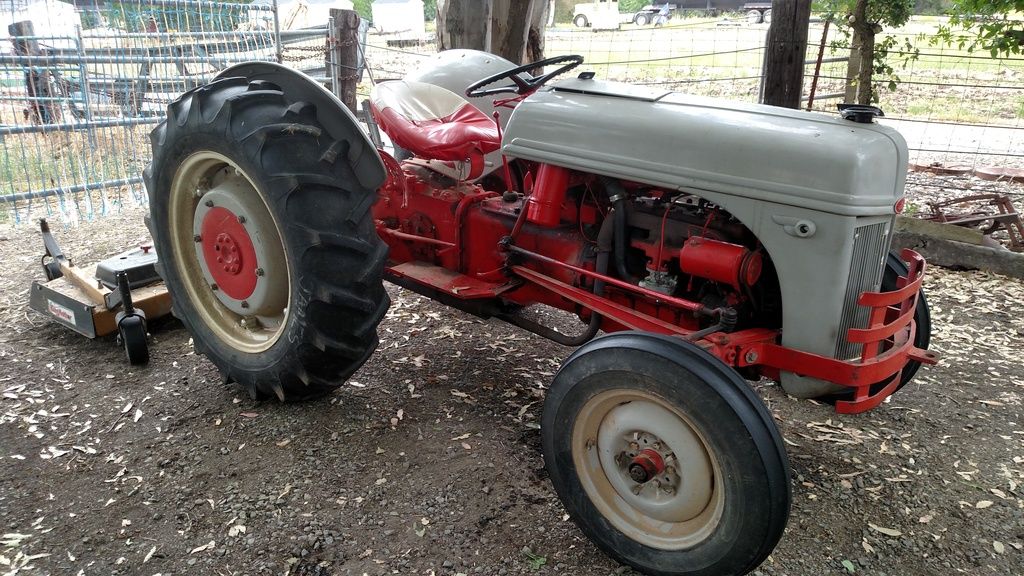 BlasterStump- Not sure about the gas tank vent, I will have to check on that.
Bruce- It is a 6 volt system. I will buy a spark checker tomorrow. The gas drains out of the Carb bowl at a steady pace, however, not as fast as it does from the gas line prior to the Carb when disconnected.
Tim Daley- Again, 6 volt system, ser# 8N401903. Generator and Voltage Regulator are both original. I have printed out the "75 tips" and have a wiring diagram.
H.Cook- Followed Bruce's check for fuel flow, found debris in glass fuel valve and in the upper screen. Will be checking the fuel screen and elbow of the carburetor.
To All-I am the 3rd owner of this tractor. The person I bought it from told me the tractor had been restored in upper New York State 20-25 years ago. He told me the chasis was a 8N and the engine was a 9N, in checking the ser#, he may have been wrong. Thanks for your quick response and help.
---
Post a Followup:
---
[ Follow Ups ] [ Post Followup ] [ N Board Forum ] [ FAQ ]