Re: Gasket, sediment bowl
[ Follow Ups ] [ Post Followup ] [ N Board Forum ] [ FAQ ]
---
Posted by Tim Daley(MI) on April 28, 2017 at 21:35:13 [URL] [DELETE] :

In Reply to: Gasket, sediment bowl posted by murray2 on April 28, 2017 at 20:40:10:

The cork gasket is best and should work, but your leak may be coming from the valve stem. There is a rubber seal inside the stem that gets chewed up over time and can cause leaks as a result. The valve stem can be purchased separately, and a lot cheaper than a whole new sediment bowl assembly too. Also, is the large brass fine mesh screen with the offset square hole in place on the bottom of assembly? Is the bail clamp connected in the right holes? Is the clamp nut tight? Although the sediment bowl base is soft metal, pewter usually, it still is pretty robust and would take tremendous force to warp by tightening the bail nut. Inspect the assembly closer and observe if indeed it is the valve stem leaking. A new one runs less than $10 at any Ford Tractor parts supplier. I'd try that before replacing the whole sediment bowl. Helpful Hint: Put a dab of Loctite Thread Sealer on the tiny 8-32 screw that secures the valve control knob on with. It will save you the headache of replacing later when it falls off in the field from vibration.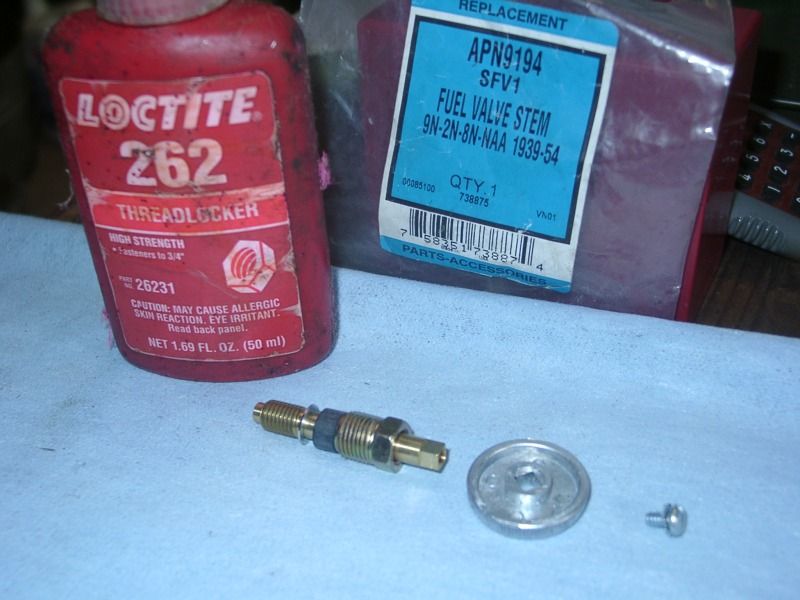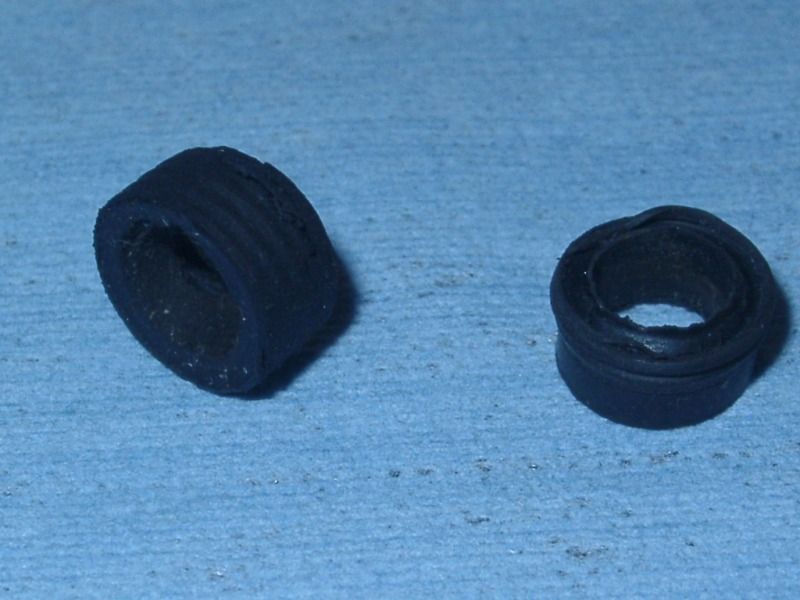 ---
Post a Followup:
---
[ Follow Ups ] [ Post Followup ] [ N Board Forum ] [ FAQ ]