Re: Sherman "2 speed"
[ Follow Ups ] [ Post Followup ] [ N Board Forum ] [ FAQ ]
---
Posted by Kirk-NJ on March 20, 2017 at 04:02:19 [URL] [DELETE] :

In Reply to: Re: Sherman "2 speed" posted by IceChickenx on March 19, 2017 at 11:22:32: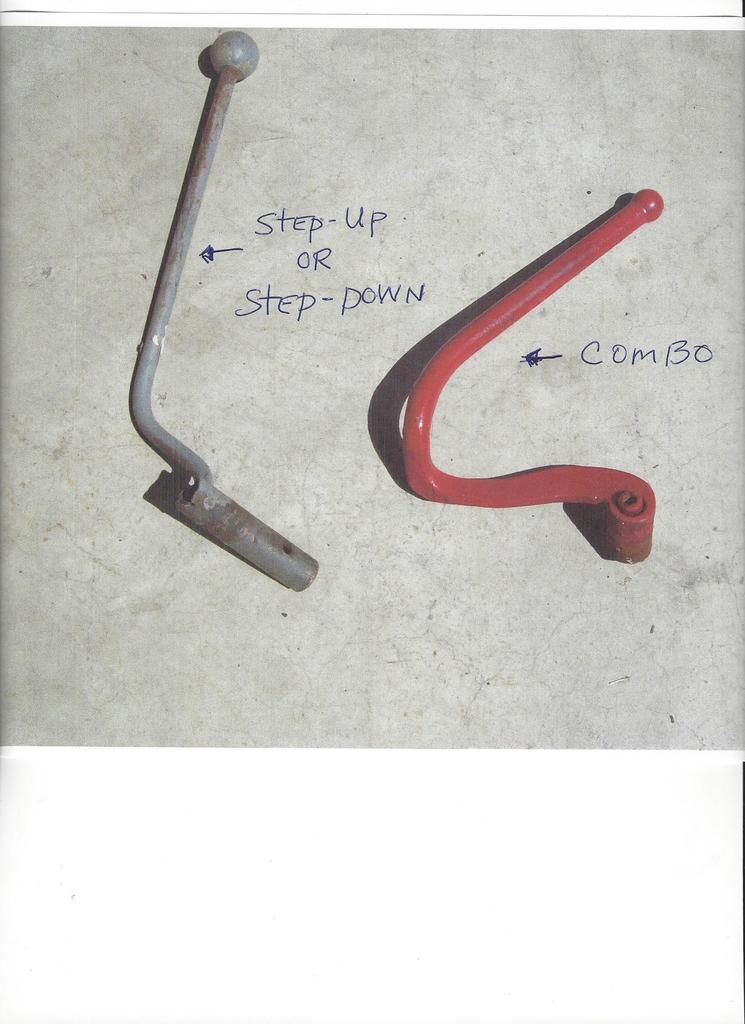 Here is a photo of the step up/down and combo/creeper handles.
If your handle is like the one on the right it is highly likely it's a combo. The creeper are so rare that the likelyhood is nil to almost none to finding one. The creeper will have a single rail system so in the neutral dentent you will not be able to move the handle away from the tractor to access another gear range.
---
Post a Followup:
---
[ Follow Ups ] [ Post Followup ] [ N Board Forum ] [ FAQ ]