Re: '37 ford deluxe rims
[ Follow Ups ] [ Post Followup ] [ N Board Forum ] [ FAQ ]
---
Posted by Kirk-NJ on February 05, 2017 at 06:19:50 [URL] [DELETE] :

In Reply to: Re: '37 ford deluxe rims posted by Crem on February 04, 2017 at 21:22:06: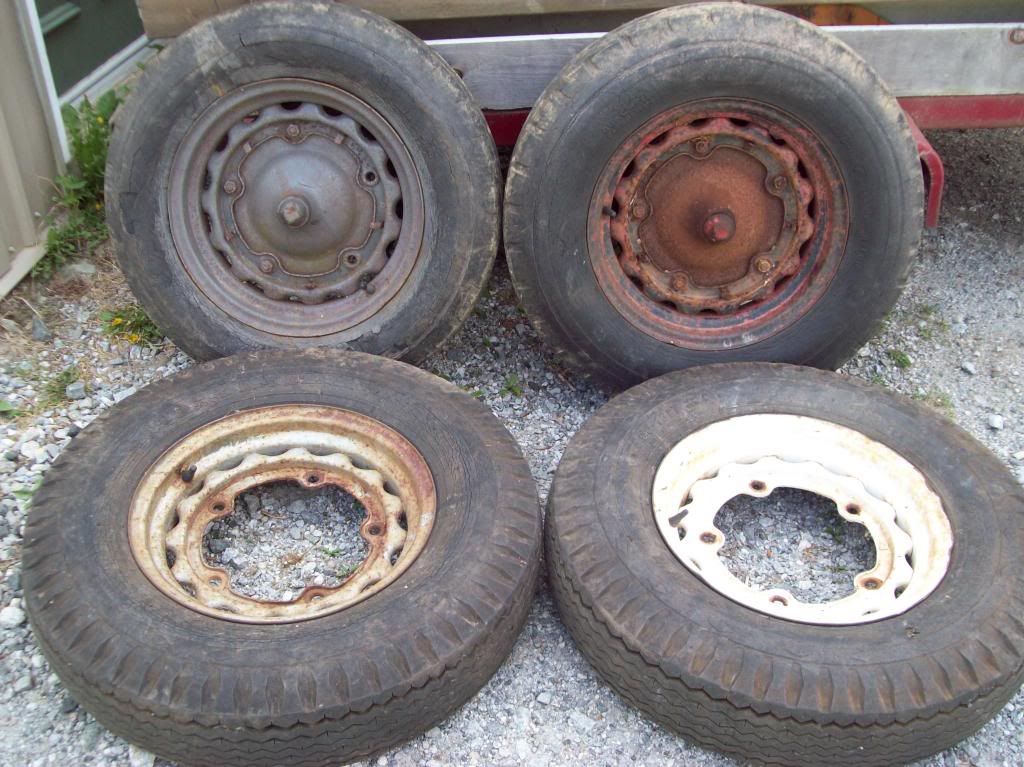 If you look at another set I have you can see that the hubs look just like the 9n/2n. BUT if you just have the rims they will not bolt up to a 9n/2n hub. the lug bolt holes will not line up. You must use the hubs from the ford deluxe. Some people have bough just the rims and in this case you can move the rim on your 9n/2n hub and drill new holes. if you have the hub/rim it's an easy swap direct fit.
Kirk
---
Post a Followup:
---
[ Follow Ups ] [ Post Followup ] [ N Board Forum ] [ FAQ ]