Re: ID 3 point cultivator
[ Follow Ups ] [ Post Followup ] [ Implements Forum ] [ FAQ ]
---
Posted by Jim.UT on January 16, 2012 at 17:34:55 [URL] [DELETE] :

In Reply to: ID 3 point cultivator posted by Jim.UT on January 16, 2012 at 15:34:42: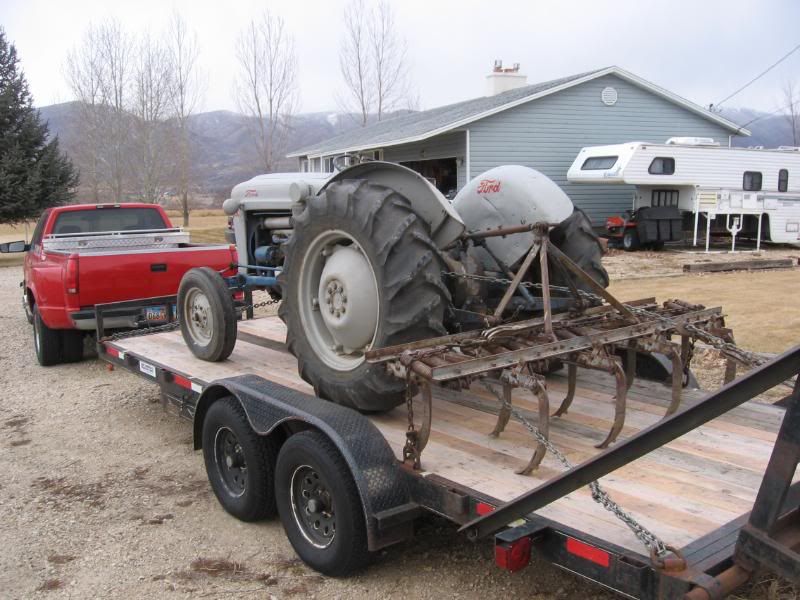 I'm pretty sure it's a 7-BO-20 Field Cultivator. A guy over on YT said he thought it was a 9-BO-20 so I looked here in the manuals forum and found a parts manual for BO-20 Field Cultivator. In that manual it mentions that there are two models 7-BO-20 and 9-BO-20. I'm assuming the first digit refers to the width of the implement. This one I have just barely fits on the trailer (see photo) so I'm assuming it's a 7 footer, therefore a 7-BO-20. Thanks for those who responded or sent emails. I now have it listed for sale locally for $400. We'll see what happens.
---
Post a Followup: If you press "Preview Message," you are taken to a preview screen where your message is shown to you
before allowing you to post it. Your message is not finalized until you click "Post Message".
---
[ Follow Ups ] [ Post Followup ] [ Implements Forum ] [ FAQ ]