Re: ford plows
[ Follow Ups ] [ Post Followup ] [ Implements Forum ] [ FAQ ]
---
Posted by Ultradog MN on November 19, 2015 at 09:02:40 [URL] [DELETE] :

In Reply to: ford plows posted by Austin carpenter on November 16, 2015 at 17:43:41:

I don't think a 101 would be "correct" for a 950. The Dearborn Economy models would.
I know they built the 101 fairly early but don't have specific dates for you.
I think by the time the 01 series tractors came out the transition from Dearborn to Ford was complete.
They did paint them Red at first and later, Blue.
That's not to say a farmer didn't buy a new tractor in 1955 and 3 years later buy a bigger plow.
The 101s had several improvements over the Dearborns. Particularly the trip bottom which prevented bent beams.
The 101s were designed and built by Riton in ND. They also built plows for JD, Oliver and others. You can easily remove a complete bottom from a 101 at the trip point (2 bolts)and put it on a JD and vice versa. Shares, shins, moldboards, and landsides for a Riton are still readily available.
Here are some photos of my 101. It was a 3 bottom when I bought it but I dropped the center bottom and just pull 2.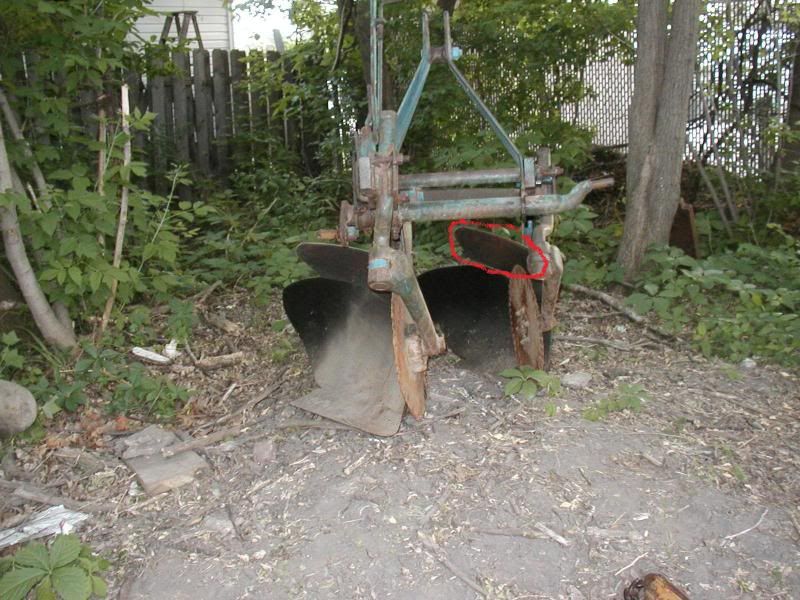 ---
Post a Followup:
---
[ Follow Ups ] [ Post Followup ] [ Implements Forum ] [ FAQ ]