Re: Belt Pulley
[ Follow Ups ] [ Post Followup ] [ Implements Forum ] [ FAQ ]
---
Posted by Tim Daley(MI) on August 01, 2015 at 14:17:48 [URL] [DELETE] :

In Reply to: Belt Pulley posted by Brian-2N on July 27, 2015 at 09:47:13:

Brian-
Either pulley will work. It sounds like there is another problem. You don't need a PTO extension to set up the Cordwood saw. The saw was designed to use the 3-point lift arms but there was no top link connection. the saw should have a 'wishbone' bracket on it which then connects to a special bracket bolted on top of the pulley with a linch pin. Original pulleys were made of hard maple rockwood but later changed to a solid steel unit. Now you may have to do some modifications to the belt depending on which diameter pulley you use. Manual says a 6' belt is standard but I think that is with the smaller pulley. A 9 inch pulley will require a slightly longer belt. Hope this helps...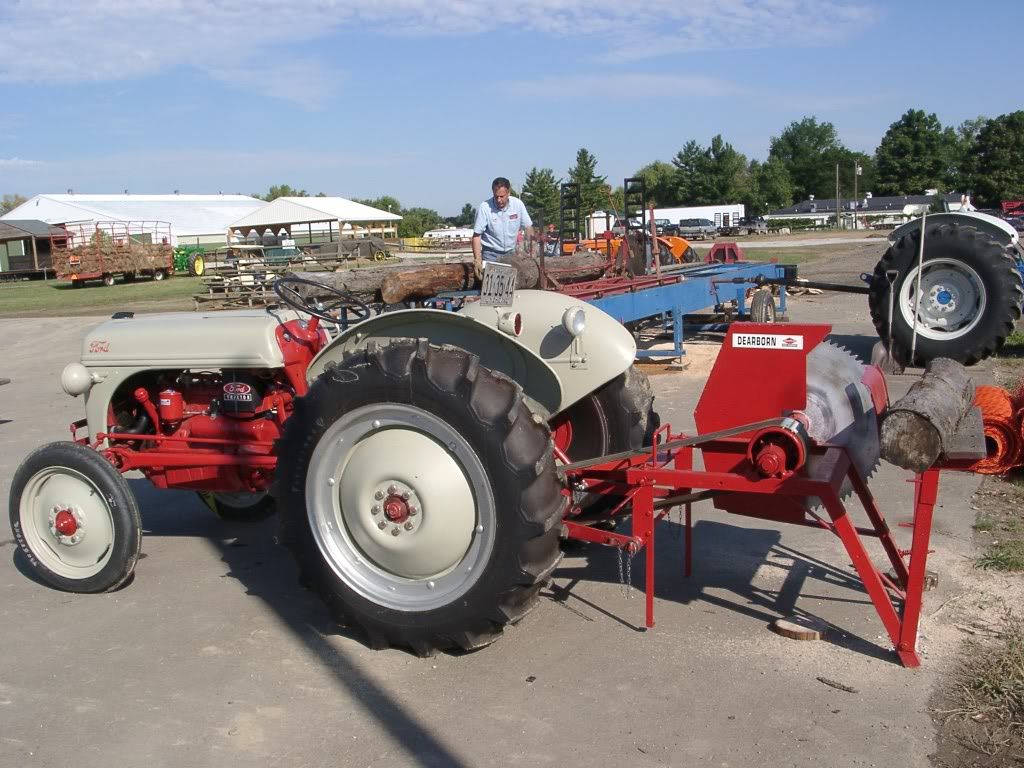 Tim Daley(MI)
---
Post a Followup:
---
[ Follow Ups ] [ Post Followup ] [ Implements Forum ] [ FAQ ]