Dearborn 14-2 Mower
[ Follow Ups ] [ Post Followup ] [ Implements Forum ] [ FAQ ]
---
Posted by Garrett MI on May 19, 2015 at 12:11:07 [URL] [DELETE] :

I restored this Dearborn sickle mower last year with new belts, bearings/races, ledger plates, knife sections, grease fittings, paint, and decals. Unfortunately, I didn't have a whole lot of good tall grass at the time to really put it through the paces and see how it really performs, so that will come this year. The only other sickle mower I have any experience with is my grandpa's trailer-type New Holland 451. That said, I have two questions for all you experts here:

First, when I hooked it up to my dad's 8N, the chain that hooks to the stabilizer bracket under the right fender has uncomfortably close clearance to the fender when I attempt to lift the implement for road transport; I can lift the implement maybe six inches off the ground (in transport position) before the chain hits the fender which increases the possibility of bottoming out when I hit a bump or something. Is this normal for a 14-2 sickle mower, and do I just have to live with it? Or do I have something not aligned/attached correctly?

Second, the vibration seems really bad! Like I said, I don't have any other experience with a 3-point mounted sickle mower like this to compare it to, but it felt a little like I might rattle the tractor apart. Is this just the nature of these old mowers? The 14-2 has a metal pitman; does the wooden arm of the later models like the Ford 501 absorb more of that vibration? When I took the mower off last fall, my right stabilizer bracket was very loose, so I torqued it back down in hopes that it wouldn't happen again, but I wanted to check with you guys to see if there might be something that I'm missing.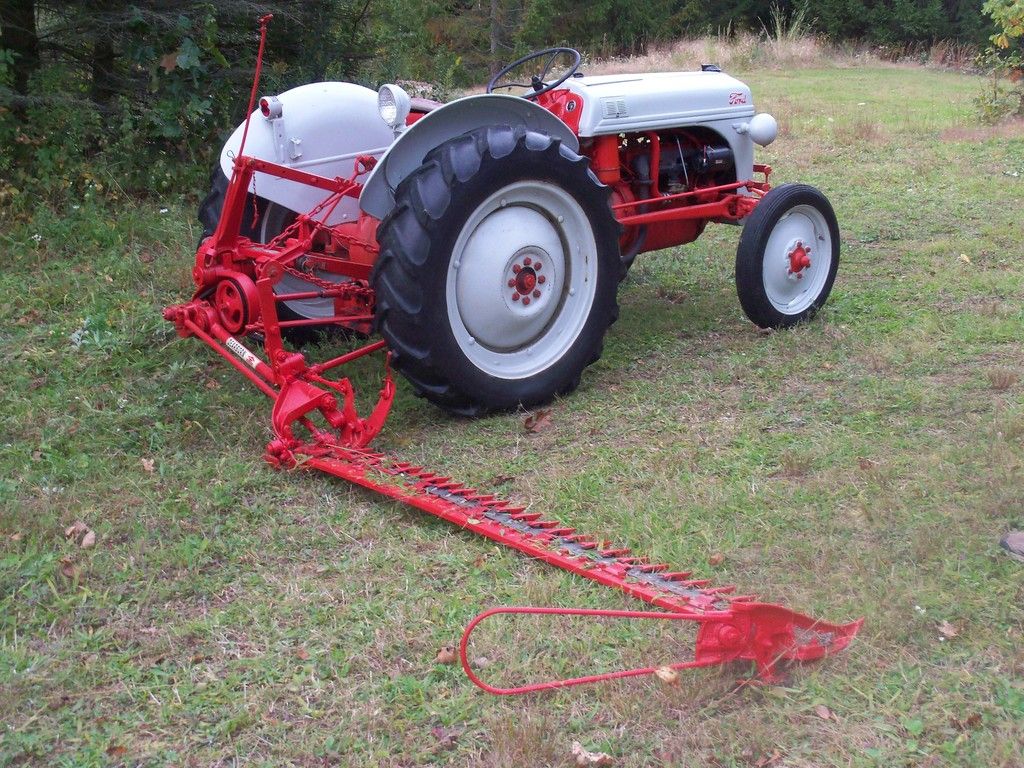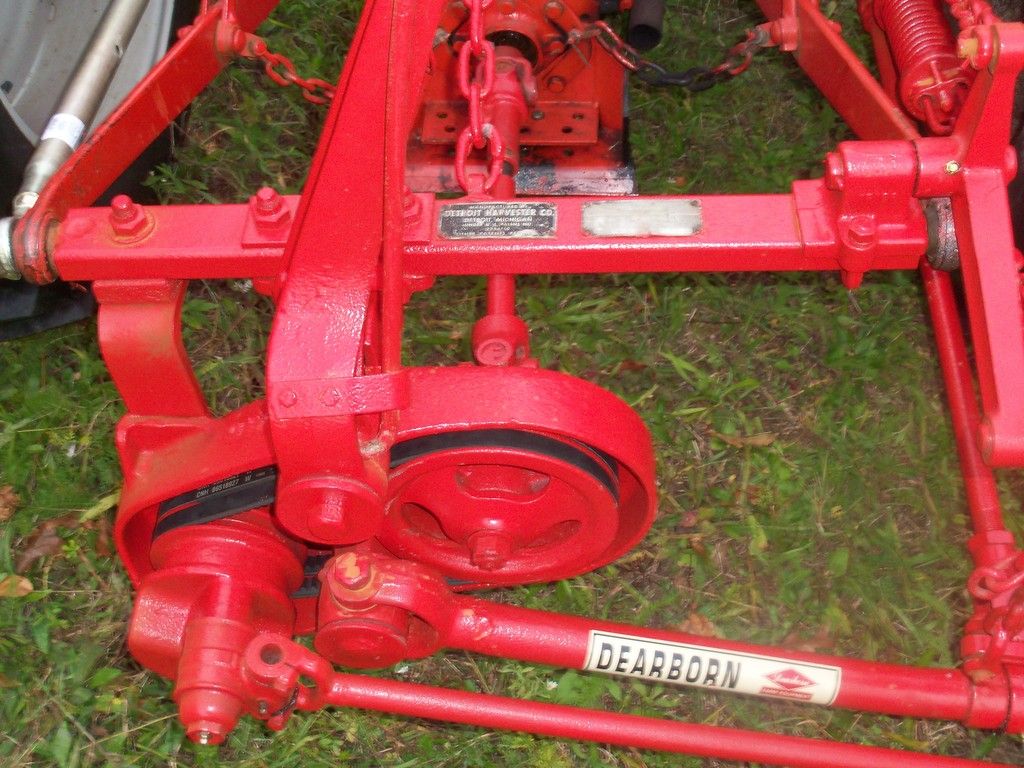 ---
Post a Followup:
---
[ Follow Ups ] [ Post Followup ] [ Implements Forum ] [ FAQ ]