Update
[ Follow Ups ] [ Post Followup ] [ Ads Forum ] [ FAQ ]
---
Posted by Jim.UT on February 11, 2017 at 20:21:31 [URL] [DELETE] :

In Reply to: Owners Manuals posted by Jim.UT on February 07, 2017 at 21:30:35: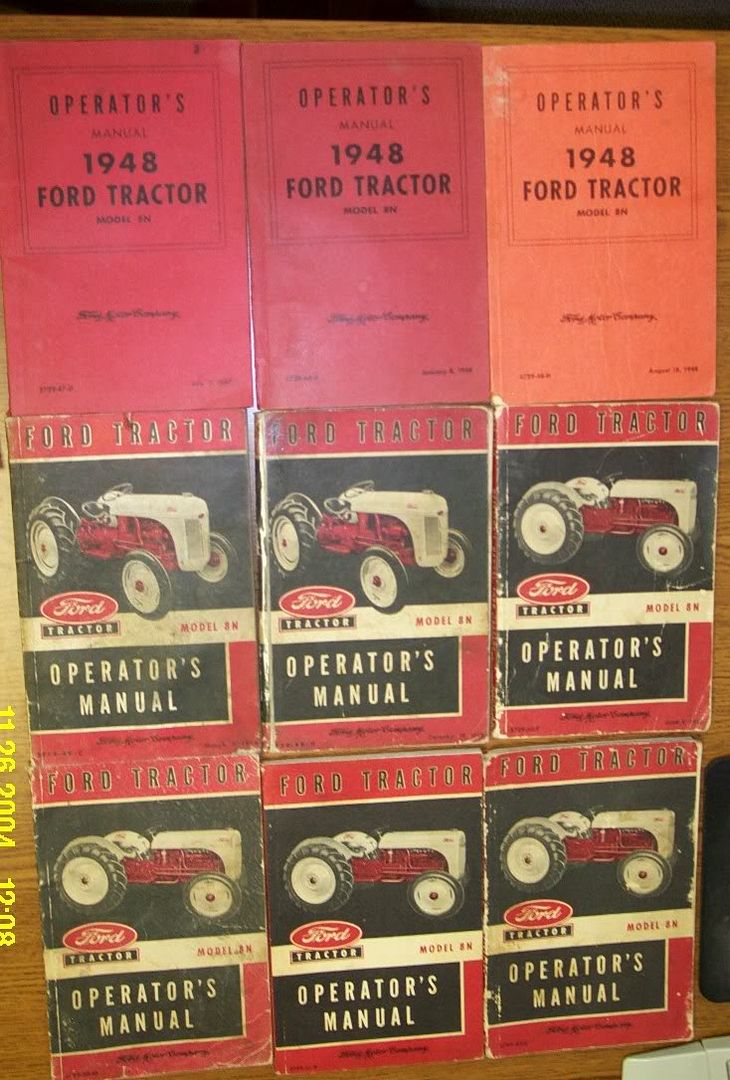 All of the 9N/2N owners manuals have been sold. I found this old pic I took years ago. It shows all 9 editions of the 8N manual that I'm aware of. I have all of these except the one in the upper left corner, the first edition published in July 1947. I sold that one last fall.
I have more than one copy of a few of them.
---
Post a Followup:
---
[ Follow Ups ] [ Post Followup ] [ Ads Forum ] [ FAQ ]