Ford Tractor - Ferguson System Product Information Manual
[ Follow Ups ] [ Post Followup ] [ Ads Forum ] [ FAQ ]
---
Posted by Jim.UT on February 11, 2017 at 16:25:34 [URL] [DELETE] :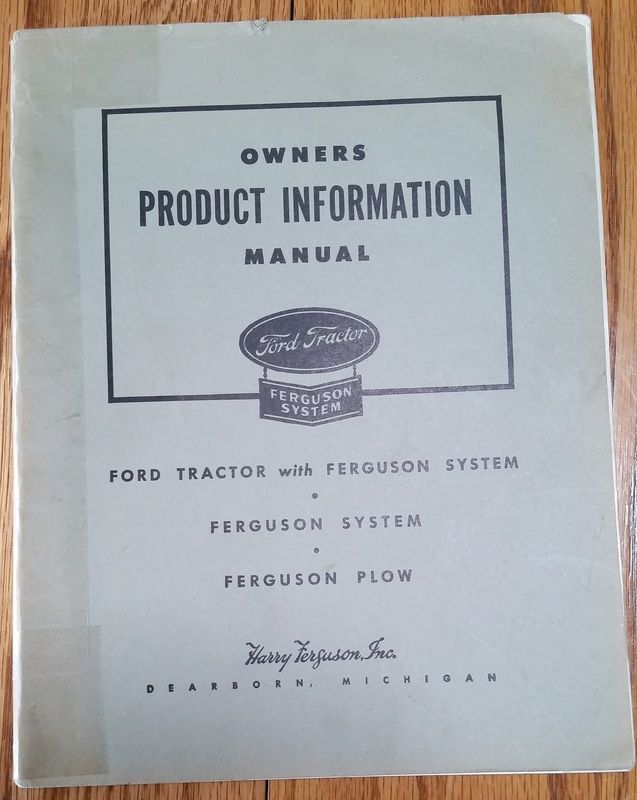 Price is $15 with shipping included to US destinations. I'll ship worldwide for a little more. This has 76 pages of info on the Ford Tractor with Ferguson System as well as the Ferguson Plow. That takes up the first 24 pages. The rest of the book shows accessories and implements available for the tractor with photos, descriptions, sales blurbs and some specs.
I have three copies of this book. Form number is 3168. This is the nicest of the three. The spine of the cover has been repaired with clear packing tape. Pages are clean. The other two copies are not as nice. Covers are in fair to poor shape. One has minor water damage to most of the pages (mostly along the bottom). They will be discounted accordingly. All pages are readable.
Update - Jim.UT 18:15:09 02/11/17 (2)
---
Post a Followup:
---
[ Follow Ups ] [ Post Followup ] [ Ads Forum ] [ FAQ ]